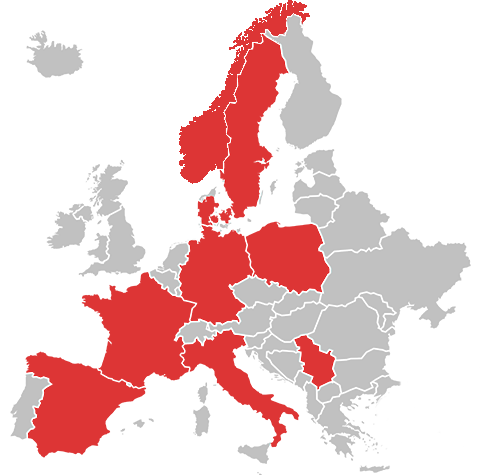 A Family Company
Krakbau Spółka Akcyjna was founded in 1990 in Cracow. It is a family company, whose founder and President is Jerzy Maria Kaliski, and the Vice-President is Patrycja Włodarczyk, the President's daughter.
With its central office in Poland and branch offices in Germany and France, the company has also operated in Denmark, Sweden, the Netherlands, Spain, Italy, Serbia and Luxembourg.
Projects
We are specialised in general, tunnel, offshore and bridge construction, as well as in the erection of industrial scaffoldings.
You are invited to become acquainted with documents concerning selected projects.
Build with us – it's pleasure combined with good business
We believe that if you want to achieve success, you must want it, be absolutely consistent and fully devoted to what you are involved in. This is how we conduct each project.